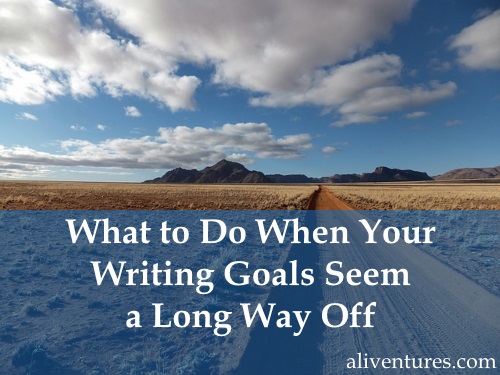 What do you want to achieve with your writing?
You might have all sorts of goals. Here are just a few possibilities:
You want to win a short story competition.
You want to make an extra $500/month freelancing.
You want to make a full-time living as a fantasy novelist.
You want to sell 100,000 copies of your latest book.
You want to get a book onto the New York Times bestseller list.
Some goals are more "realistic" than others. Some goals might take years or even decades to achieve.
Whatever your writing goals are, you might feel like they're a very long way off. If you've currently written a total of two short stories, ever, then making a full-time living writing fiction is going to take a while.
When your goals seem so far away, it's easy to get discouraged – or even to give up entirely. If you're going to keep writing, you need to do three key things:
Set intermediate goals
Get support from other writers
Review your progress regularly
Continue reading »