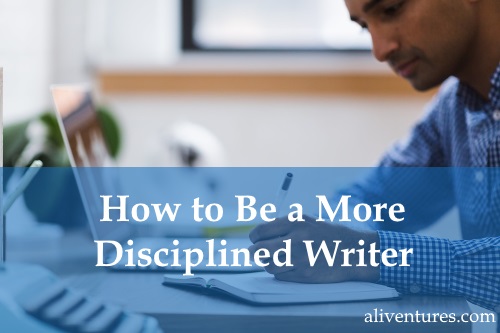 In this month's newsletter, I've been writing a short weekly article about procrastination and resistance, and I wanted to carry on this theme in today's blog post. If you're missing out on the newsletter, click here to find out about it – the link will open in a new tab so you don't lose your place here!
Over the years – particularly since I started working for myself – I've done a lot of reading and thinking about procrastination and resistance. There's no denying that they're very real forces, and that they can be particularly destructive for writers.
(Before I get too far into this post, I should make it clear that I'm definitely not perfect! I have days when I spend far too much time reading Buzzfeed or TV Tropes when I should be writing…)
While some people like to imagine writers working in bursts of frenzied inspiration, the reality doesn't generally look like that.
There might be wonderful moments of flow – I've certainly had writing sessions where I lost track of time because I was so focused on putting words on the page – but a lot of the time, being a writer is about sitting down and getting on with it. Even when you don't feel "inspired".
Whether you're a freelancer, a novelist, a poet, or a student, you'll be a more successful writer if you're more disciplined about your writing.
What does that mean in practice?
Continue reading »