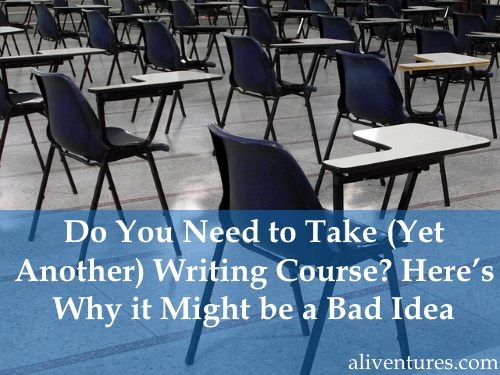 Over the years, I've taken quite a few writing courses and classes, both online and in person. They've ranged from afternoon workshops to a two year part-time Masters degree.
On the whole, the courses I've taken have been very helpful.
But I know just how easy it can be to think that another course (or class, or conference) might be The Answer.
If you want to make money writing – which many people do! – then it may seem perfectly sensible to take a course, particularly one that suggests it'll lead to financial reward.
Continue reading »