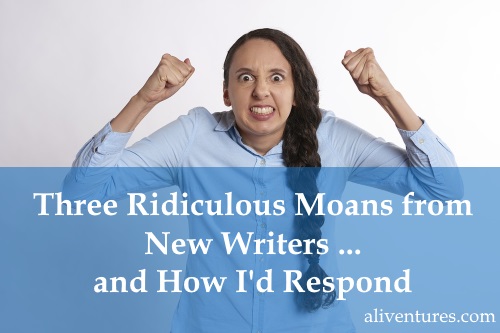 Most writers are reasonably pragmatic about the realities of writing. While they might daydream (secretly or not-so-secretly) about their talent being "discovered" by someone prominent in the writing industry … they know that's not really going to happen.
Occasionally, though, I come across fairly new writers whose expectations are so far removed from reality that they're genuinely unreasonable. I've seen these views expressed on blogs, on social media, and letters to magazines.
Three moans that I've seen come up again and again relate to:
Agents and unsolicited manuscripts
Friends and family
Professional writers
Here they are … and here's why I think they're (at least somewhat) ridiculous.
Continue reading »