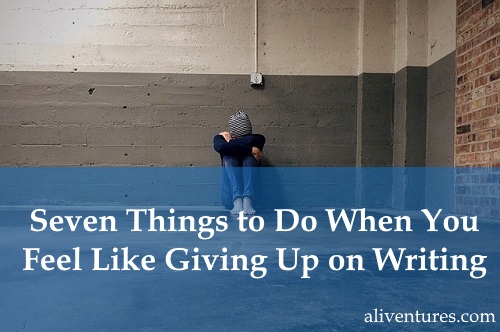 Should you just stop writing? Is it taking up your time, taking up your energy, taking up your life … and not giving anything back?
Most writers go through times when they feel like giving up. It's a normal and natural, if difficult, stage in the writing life.
Some writers do give up, of course: either permanently or for a long, long time – perhaps stopping after their college years and not starting again until retirement.
And, of course, it might be that you don't have to write. Maybe you tried your hand at freelance writing but it hasn't really worked out for you, and you want to pursue something different. Maybe you enjoyed the creative outlet of writing, but you've now decided something else suits you better: sketching, perhaps, or composing music.
Assuming that you still do want to write (at least a little bit), though, here are some options:
Continue reading »