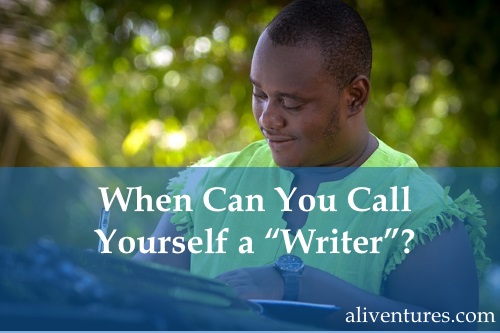 This is a question that comes up a lot for newer writers.
When can I call myself a "writer"?
Well, there's no rule about it. Being a writer isn't like being a doctor or a lawyer – you don't need any special qualifications.
That can be very helpful, but it can also be tricky. When exactly do you turn from a not-writer into a writer?
Some transitions in life are stark. When my daughter was born, I became – instantly and irrevocably – a mother. (She was born the day before Mothering Sunday, which was a lovely moment to enter motherhood.)
When I was a nervous 18 year old starting at university, I became – for the next three years – an undergraduate student.
But the state of being a writer can feel like a bit of a quantum state. You don't suddenly "become" a writer; equally, it's not clear what might stop you from being a writer.
Continue reading »