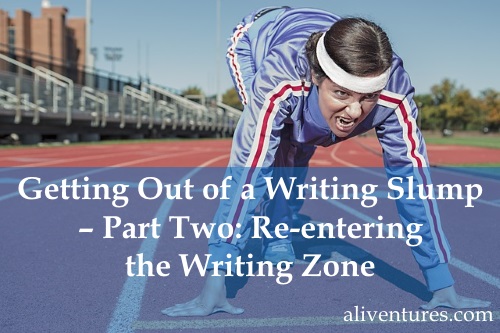 Last week, we looked at some of the practical things you can do to clear some space in your life for writing.
Simply having the time and energy to write, though, isn't enough. You need the desire to write too … and that's what today's post is all about.
When you've not been writing for a while, you may feel unsure whether you even want to write. I know I felt this way back in mid-2008: I was exciting about making a living writing non-fiction (I'd just left my day job) … but I was set to start an MA degree in creative writing! I felt like I'd lost all interest in writing fiction.
Nine years on (and with two novels out there, a third soon to come, and a novella at first-draft stage) … you can probably guess I got out of that fiction slump. 😉
For me, the cure was – in retrospect – a bit obvious. I needed to start surrounding myself with fiction writers and with material on fiction writing again. From day one of my Masters course, that urge to write fiction was back!
Continue reading »